With only a few weeks (hopefully!!??) left before we move it's time to tackle the toy mountain.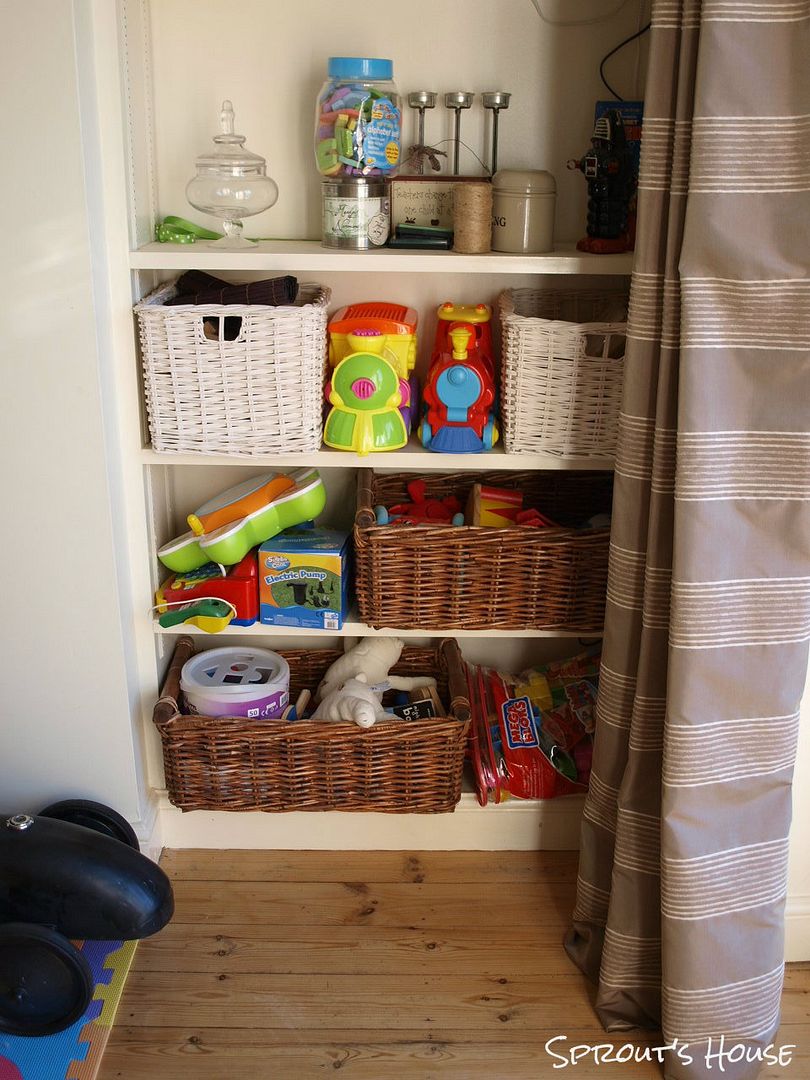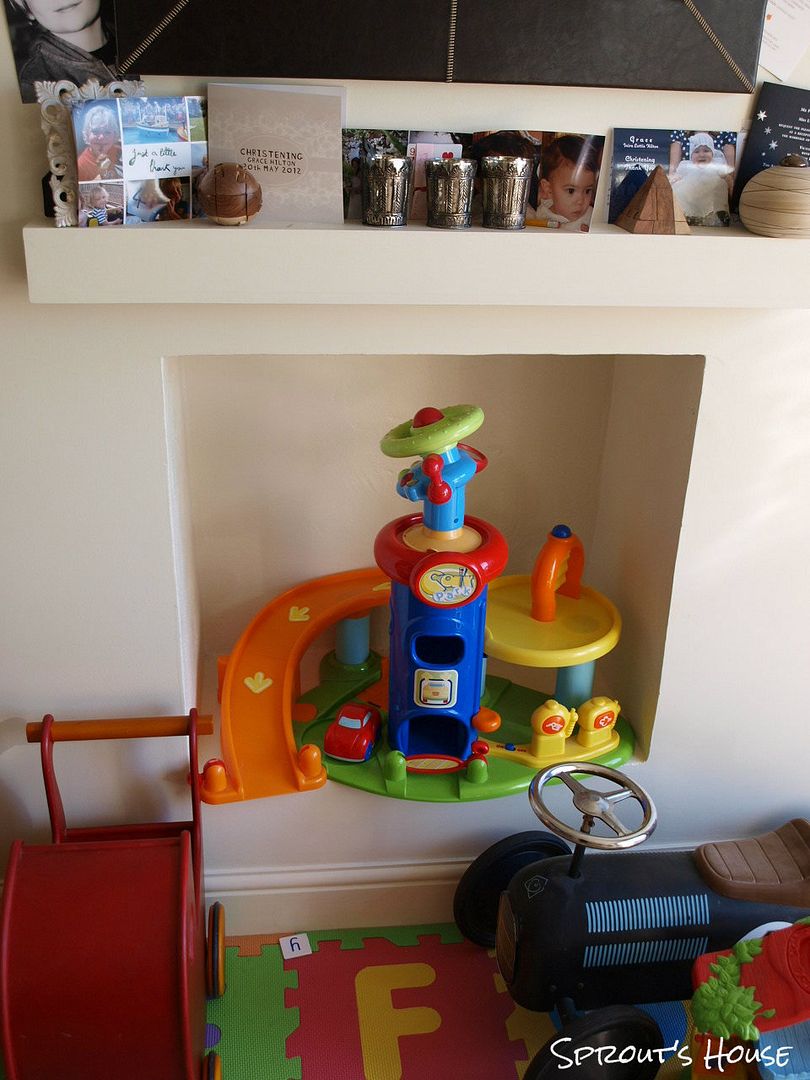 In my defence, I would like to point out that once upon a time I was going to start my own child minding business so I spent a bit of time raiding charity shops to help expand Sprout's collection of toys.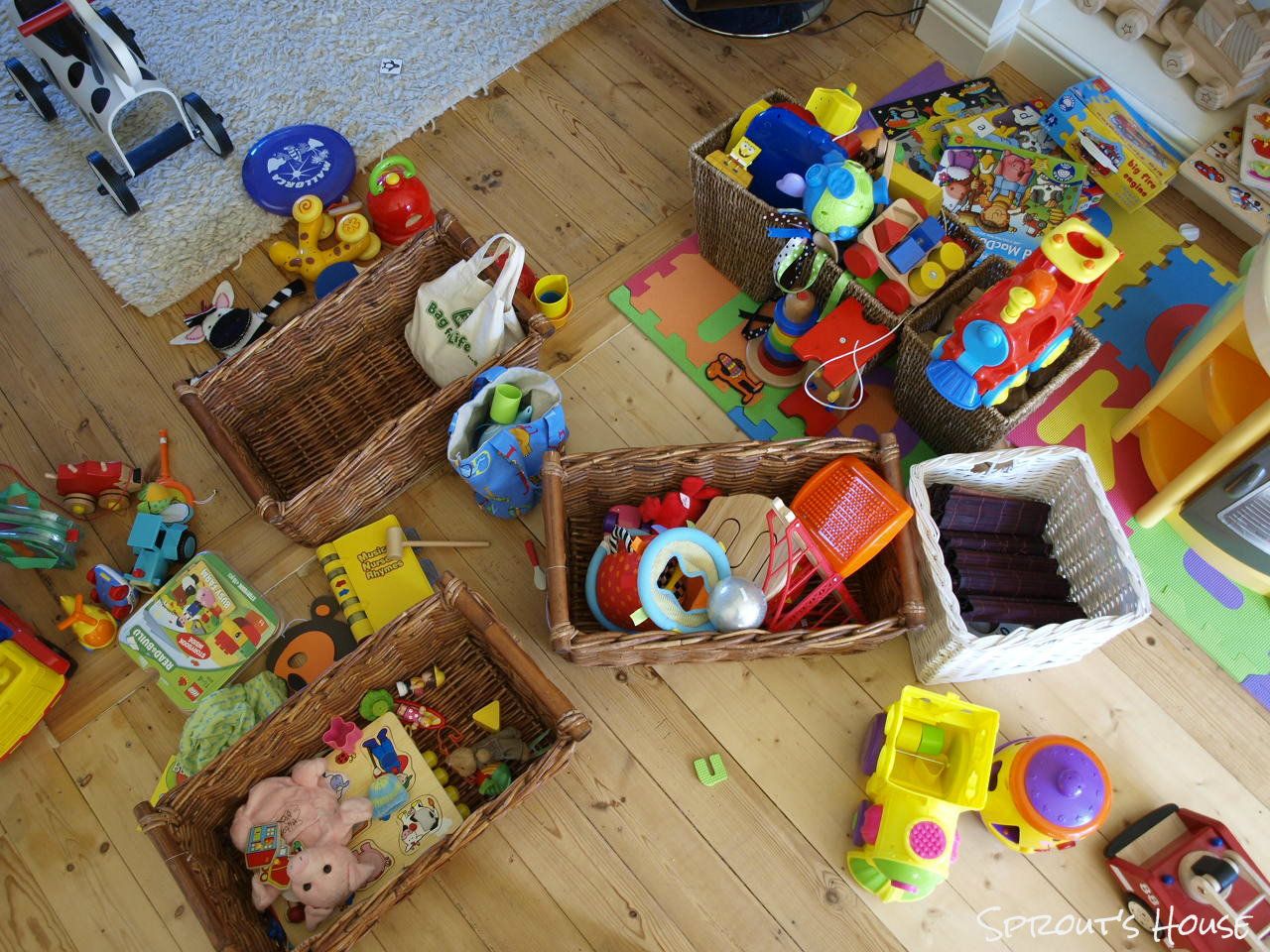 It definitely got worse before it got better!!
I worked my way through each shelf and divided her toys into the following piles -
Broken toys – BIN BIN BIN!!!
Baby toys - I cleaned these ready to store should there ever be a Sprout Mark 2.....
Toys to donate – These were cleaned, bagged up and then I took them down to the charity shop so they didn't get a chance to linger and be 're-discovered'!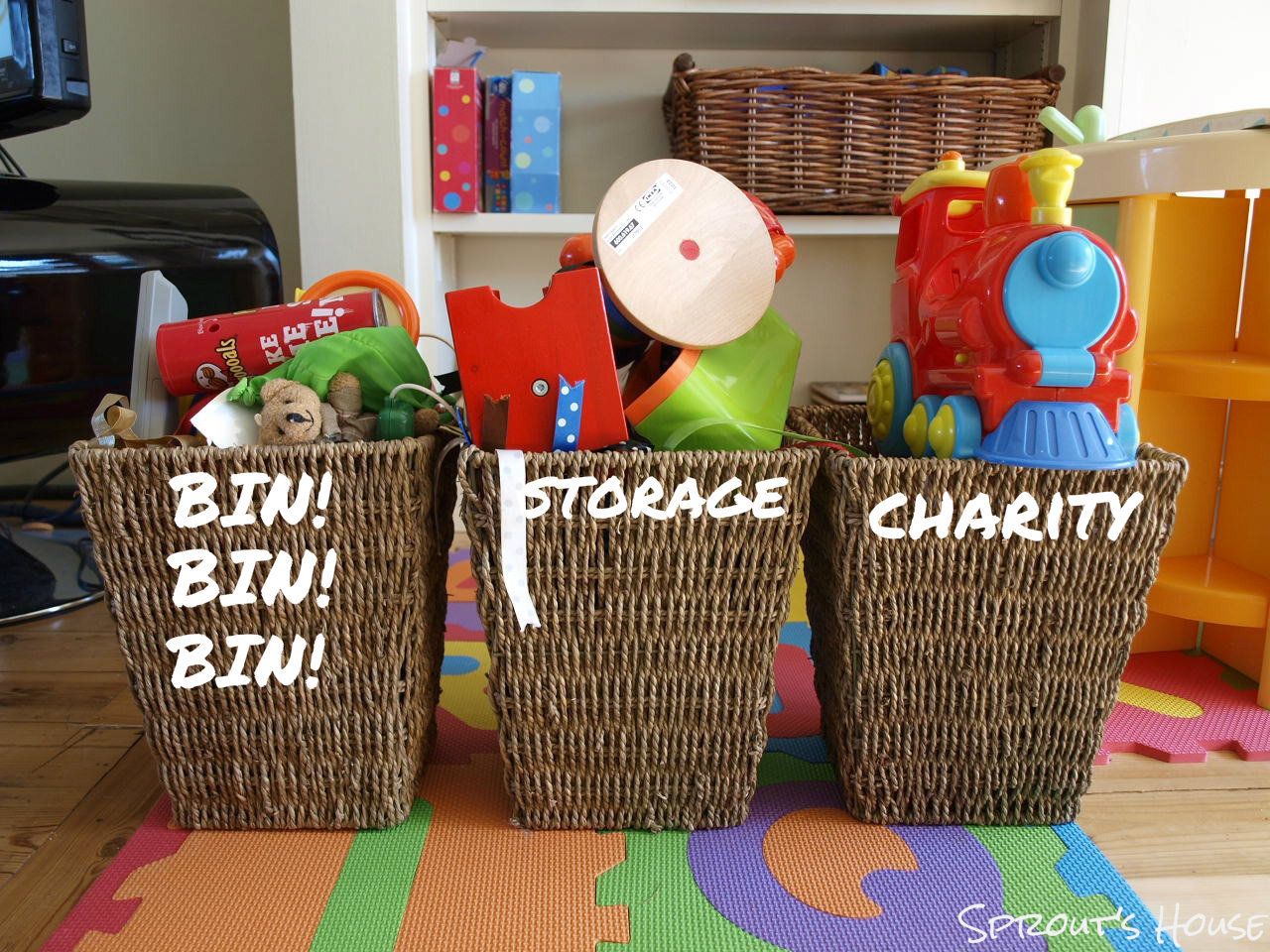 And finally the toys that are still played with….my aim was to try and fit these into the four baskets you can see in the first two photos ready for easy transportation on moving day.
Mission accomplished - ish... (All those puzzles will have to be stored in the baskets closer to M-day.)
Why don't you cull something in your house over the next few day? Even if it's just a few old books or magazines that have been sitting around for ages!!